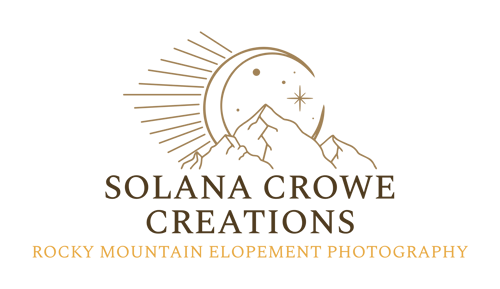 Banff Engagement photographer
Surprise proposal at lake minnewannka.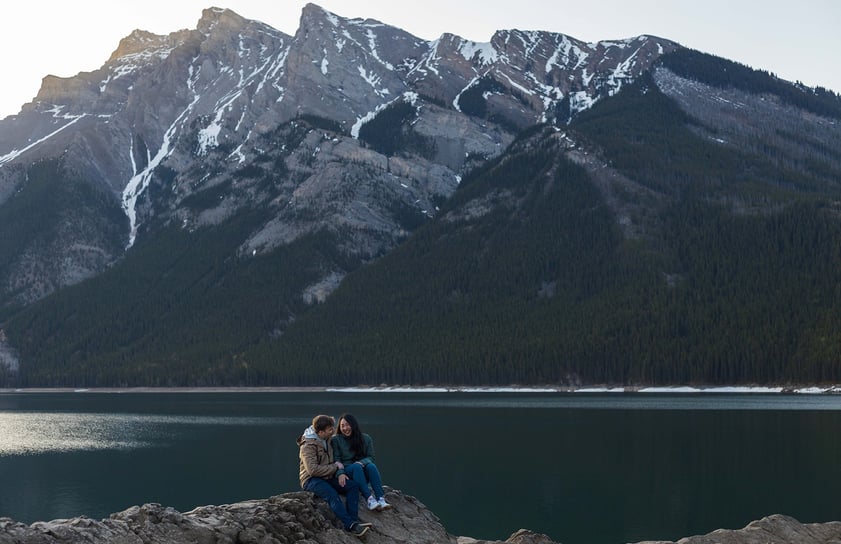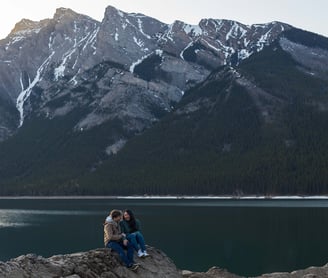 Watching the sunrise together at Lake Minnewanka in Banff is a perfect setting for a romantic proposal. As the light begins to peek over the majestic mountains, the calm waters of the lake reflect the stunning scenery, creating a serene and beautiful atmosphere. The moment is truly unforgettable, as the proposal takes place in the midst of nature's splendour. The picturesque landscape adds to the feeling of love and warmth, making it an ideal location for couples to start their journey together. Lake Minnewanka is a sight to behold any time of day, but there is something magical about proposing during the sunrise. It is a memory that will stay with the couple forever.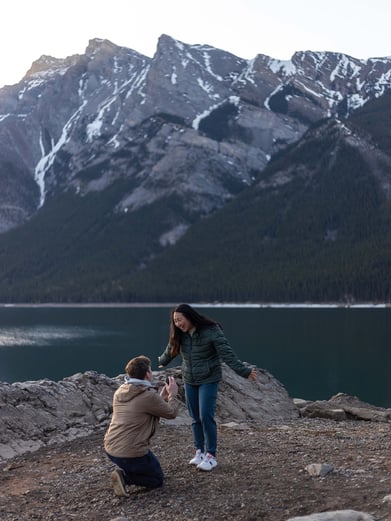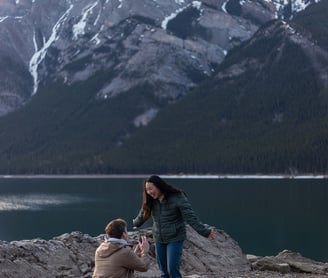 As an engagement photographer in Banff National Park, I have the pleasure of capturing couples in so many different locations in the area. Lake Minnewanka is by far one of my favourite places to photograph couples as the lake has so many different angles and views giving you so many beautiful mountain images. If you're looking for somewhere to propose that has amazing mountain view, try lake minnewanka! It won't disappoint.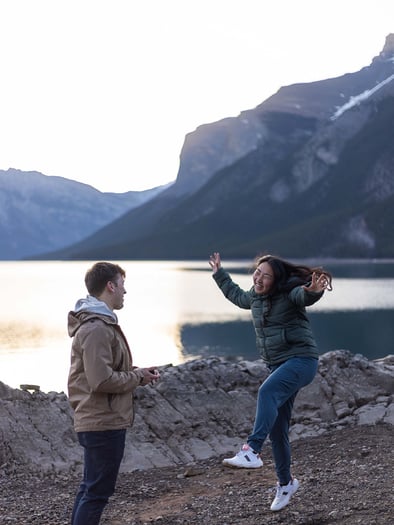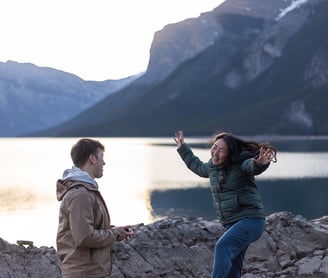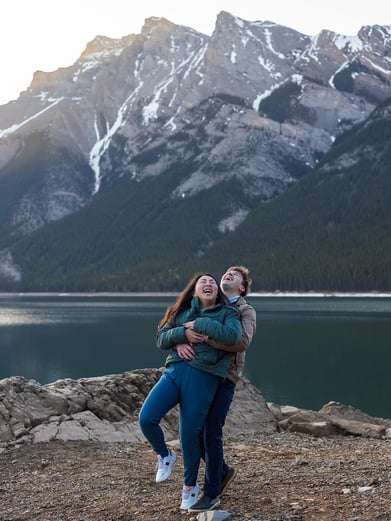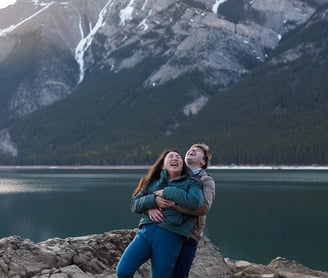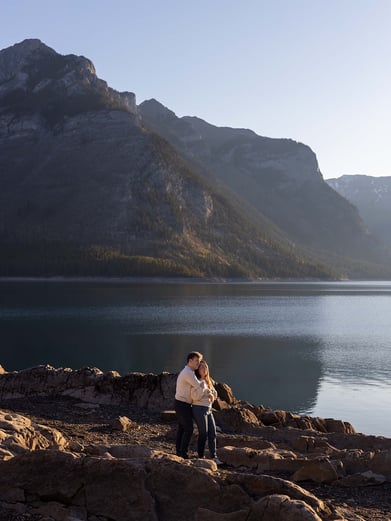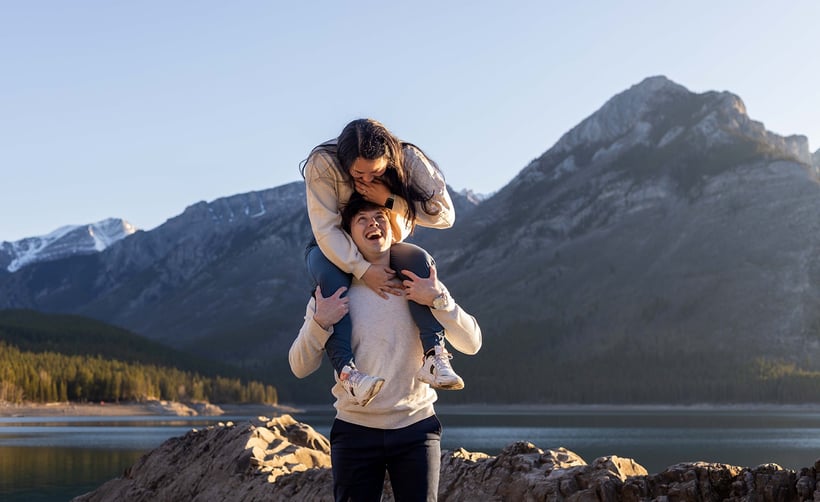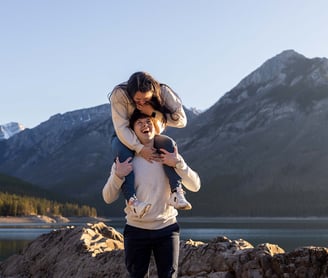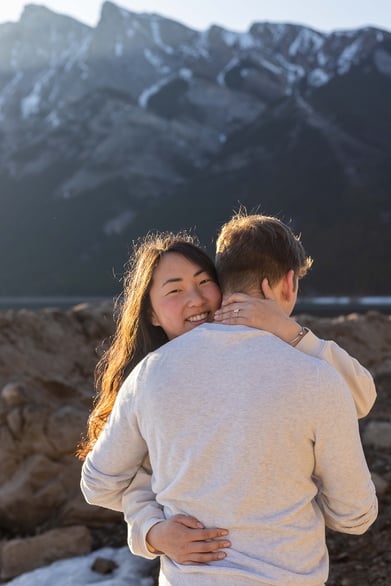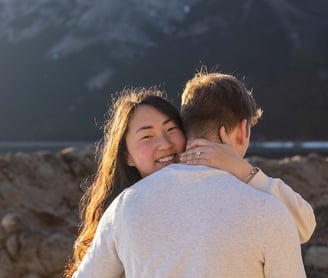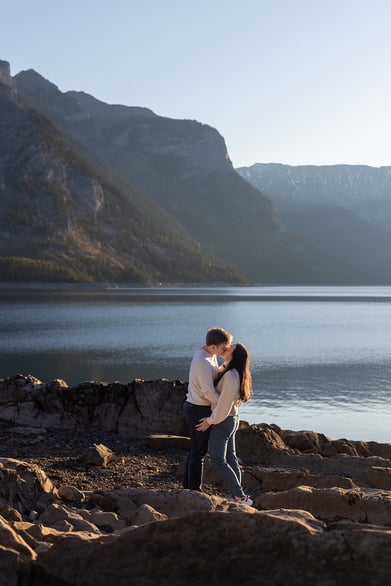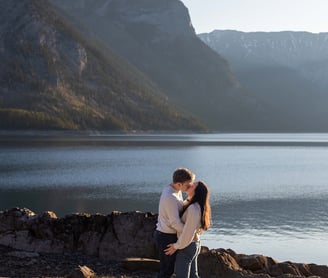 If you're planning a proposal in Banff, don't forget your photographer! My name is Solana and I am an engagement photographer in Banff National Park as well as Canmore. Message me now to get in touch about your proposal.